Welcome to the Young Environmentalists Cycling Programme, cycling drills/competition for school/college Programme – a unique cycling training and racing for students, an excellent interactive module to promote sustainable transport and healthy lifestyle .
We have been hosting and conducting cyclothons and cycling rides for over ten years with thousands of participants over the years, winning medals, certificates and trophies to encourage the sport.
All types of riders participate in cycling slow/fast races on fun and safe courses across the in campus sports fields or outdoors .Students from every comer have the chance to represent their school and become champions for respective categories The events are co-hosted by the institutions and the Young Environmentalists Cycling Programme thereby providing a pathway for on-going participation in the sport and fitness.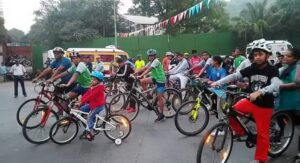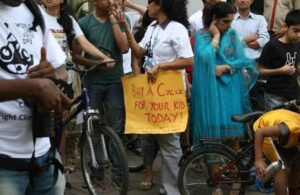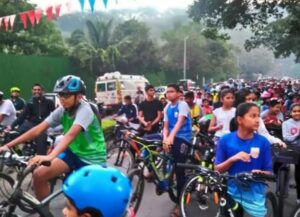 Bikeability known as cycling proficiency is split into three levels:
• Level 1- Basic skills delivered in a traffic free environment.
• Level 2 – Basic road skills on quiet roads.
• Level 3 – Advanced road skills on buster roads
• Level 4-Cycling drills and races inside school days sports /events
• Level 5-Certificates for Cycling at Sports day! Activity annual events.
Cycling allows children to travel quickly and I
independently through their local areas providing not just autonomy and a learning experience, but a dally sense of achievement. We hope that this outline helps you work with your child (or children) to make cycling a part of their everyday life. We help promote sustainability and let students get involved in fighting climate change through green living and green transport.
We connect our Cycling programs to the Air pollution and Environment Science curriculum in academic institutions.
Do contact us for Cycling program details.